Details

Last Updated on Friday, 05 September 2014 01:21
Icons are a staple of the design industry – every day new sets are being released into the world, most often with little to no attention. icons can be helpful to provide users with memorable metaphors and illustrations that would provide a visual support for otherwise unspectacular text blocks. For instance, in web-applications memorable icons can be very helpful as they can make it easier for users to memorize how to perfom some specific task or where to find some specific functions.

Here we've collected together some of the 10 best free icon sets provided below may turn out to be useful and helpful in corporate designs, portfolios, blogs, magazines and in Web-applications.
1. 1000 Greyscale Silk icons for use in wireframing
2. Chalkwork HTML Royalty-free Icons
3. Developpers Icons by ~Sekkyumu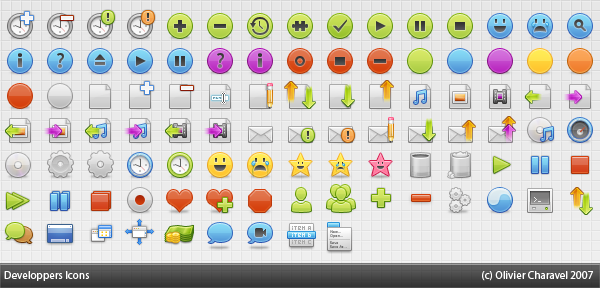 4. Fugue Icons - 2,221 icons are included in PNG format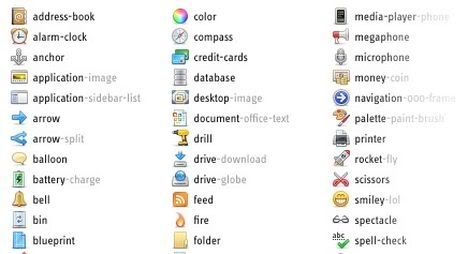 5. Circular is a themed collection of 100+ 16x16 icons
6. Vaga Icons - this set of 60, semi-transparent .png icons (16 x 16)
7. Silk Icons - containing over 700 16-by-16 pixel icons
8. Quartz Icons - Free for Personal and Commercial usage
9. Twotiny Icons - two free icon sets designed by paul jarvis
10. Weby Icons - 100 icons at 64×64 pixels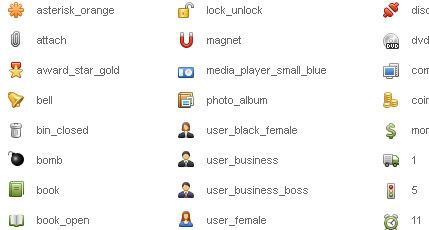 12. Mini Icons - set of 144 GIF icons available for free use

13. Flag Icons - 247 icons, in GIF and PNG formats
14. HoHoHo! - Here are 113 10x10 greyscale icons
15. Diagona Icons
16. Smileys Icons | 16 x 16 Pixels Simple Icons
17. Function Icon Set, 128 Completely Free Icons