With the following tutorials, not only will you be shown how to create beautiful digital art pieces, but also get to learn a hodgepodge of digital art techniques and methods that you can adapt later on into your design projects.

In this article, you'll find top-notch tutorials for creating posters. Not only will you be learning specific procedures for creating posters, but also Photoshop and general design practices such as photo-composition, illustration, coloring processing, typography effects, working with custom shapes, using Filters in unique ways, and much more.
1. Grunge Rock
Rock out in this Indie band theme grunge poster design tutorial that utilizes a "Displacement Map" technique for creating the tattered and colorful background and the popular "starburst" element to create a design that truly pops out to its viewers.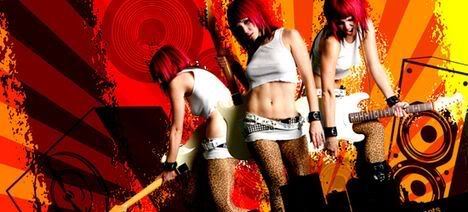 2. Impactful Child Welfare
Many posters portray shocking scenes to grab peoples' attention to the message it is trying to convey. Such a poster is featured in this Photoshop tutorial that will test your skills with the Path Tool and show you a technique for giving text a nice drop shadow. Poster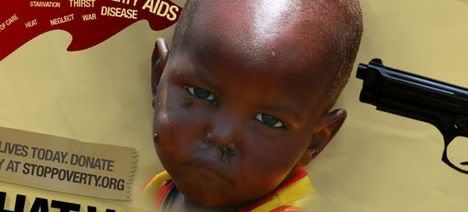 This beautiful poster design benefits from the use of free and downloadable stock images to give the design a unique and eye-catching look. In this Photoshop tutorial, you'll also learn techniques for preparing and retouching photo subjects that will be used as digital art components.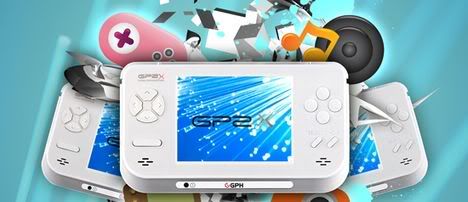 Although this tutorial is for drawing a "pink panther", the stock photo used is of a tiger; that fact does not take away anything from the quality of the instructions and the end-result of this tutorial by GoMediaZine.
5. Celebrating the Passing of Spring
Masterful Photoshop artist Simon Hubbert shows us how to create a one-of-a-kind poster design that uses the theme of the spring to summer transition period. You will discover how to use the Radial Blur filter to create a unique color transition.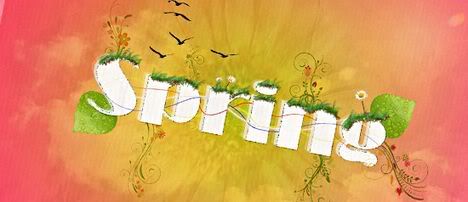 6. Retro Boxing
Make a vintage/retro styled design by following along this excellent step-by-step Photoshop tutorial. You'll be able to learn the methods involved in adjusting images sourced from different assets so that they are similar to each other.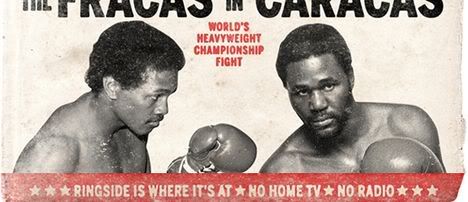 7. retro/grunge themed
This retro/grunge themed design uses various techniques and design trends that results in a beautiful poster. You will learn the basics of using Perspective Transform to create a three-dimensional look-and-feel using the popular multicolor retro ribbons.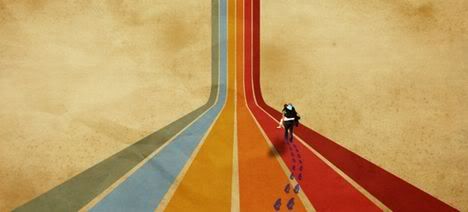 8. Shoe Advertisement Poster Using Floral Elements
Using some popular design trends (floral elements) and masterful use of the Burn Tool to amicably integrate them into the poster's subject, you will learn several great Photoshop techniques by following along this well-written tutorial.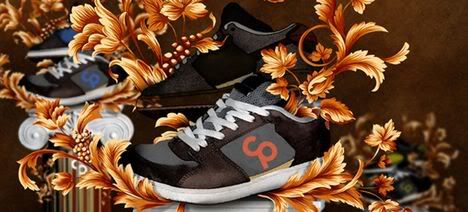 In this Photoshop tutorial, you will witness a cool technique for creating stacked, multi-color silhouettes on the art piece's subject. You will also learn how to use the Pen Tool to create a nice trail to add the feeling of motion and dynamism onto your designs.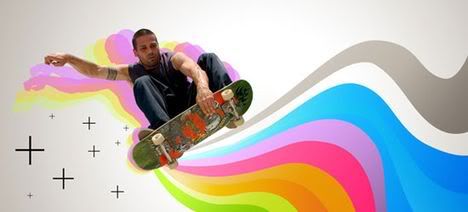 10. Space Invaders
This Photoshop poster design tutorial exposes some great techniques - most notably - a technique for applying a beautiful and unique type treatment to the design's text. You will also discover a great use for the Brush Tool: adding details to your art pieces' subject.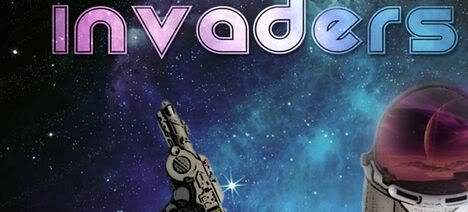 Learn some unique Photoshop techniques by following along this Photoshop tutorial. Particularly, you will learn to use the Clone Stamp tool to apply a distinctive type effect treatment onto your poster's text.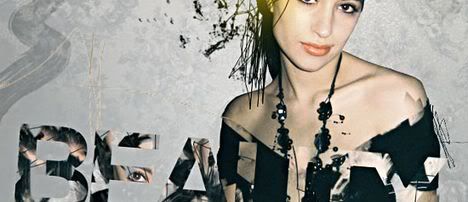 12. The Ocean's Freshness
This ocean-inspired poster design utilizes the Clouds Filter to create an underwater, deep-sea overlay. What's cool about this tutorial is that you can also discover a way to use the Soft Brush tip to add a hazy mist that gives the design a unique design element.
This Photoshop tutorial outlines a time-intensive but very eye-grabbing method of creating a unique type treatment (by positioning words to spell out letters). Set against a dirty grunge background, the outcome of this piece is a vintage/grunge look and feel.
14. Vector Political
In this Photoshop design tutorial inspired by Sheppard Fairey's political poster series, you will see a method for recreating a very similar effect onto your artwork that involves the skillful use of the Pen Tool to select different sections of the canvas.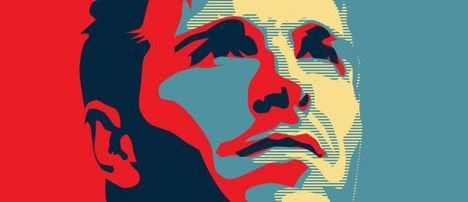 15. Amazing Diamond Advertisement
This Photoshop poster design tutorial involves the use an array of intermediate level photo-editing techniques such as using the Brush Tool with custom settings and masking using the Pen Tool. Several free and downloadable stock images (over 10 of them from different sources) are applied and modified to create a unique and eye-grabbing poster.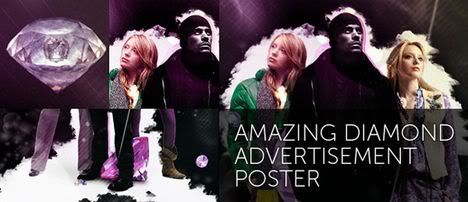 16. Artistic Poster with Drawn Elements
Learn about Photoshop techniques involved in the creation of beautiful and digitally drawn works of art in this step-by-step tutorial based on the unique style of Digital Illustrator and Graphic Artist Alex Beltechi (the tutorial writer).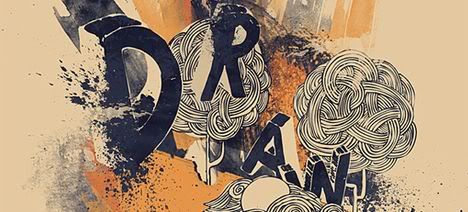 17. Awesome Colorful
Create a stunning and eye-catching poster based on the Ray-Ban Colorize ad campaign using several Photoshop techniques such as tweaking Image Adjustment settings and quick/hassle-free selection using the Magic Wand Tool.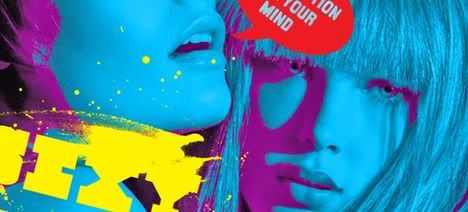 Learn to create a nice-looking poster that is centered around a unique, retro-inspired typography set against a textured background for extreme contrast.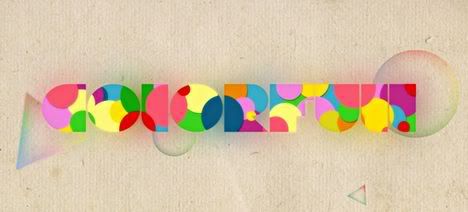 19. Cool Movie
In this Photoshop tutorial, you will witness the use of techniques such as color correction and manipulation, and adjusting an object's perspective for accurate superimposing to create a beautiful movie-like poster.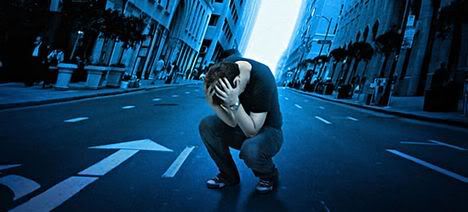 In this tutorial, you will be creating a cool-looking poster that uses a mobile phone as the subject; the photo-effects are stunning: smoky elements, and the top part of the subject fading into text.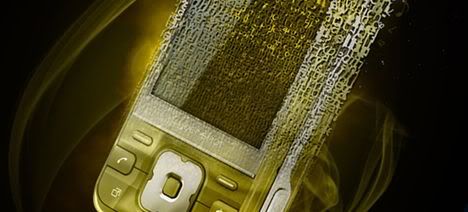 In this Photoshop poster design tutorial, you will learn to create a collage composition using one of a kind design elements.